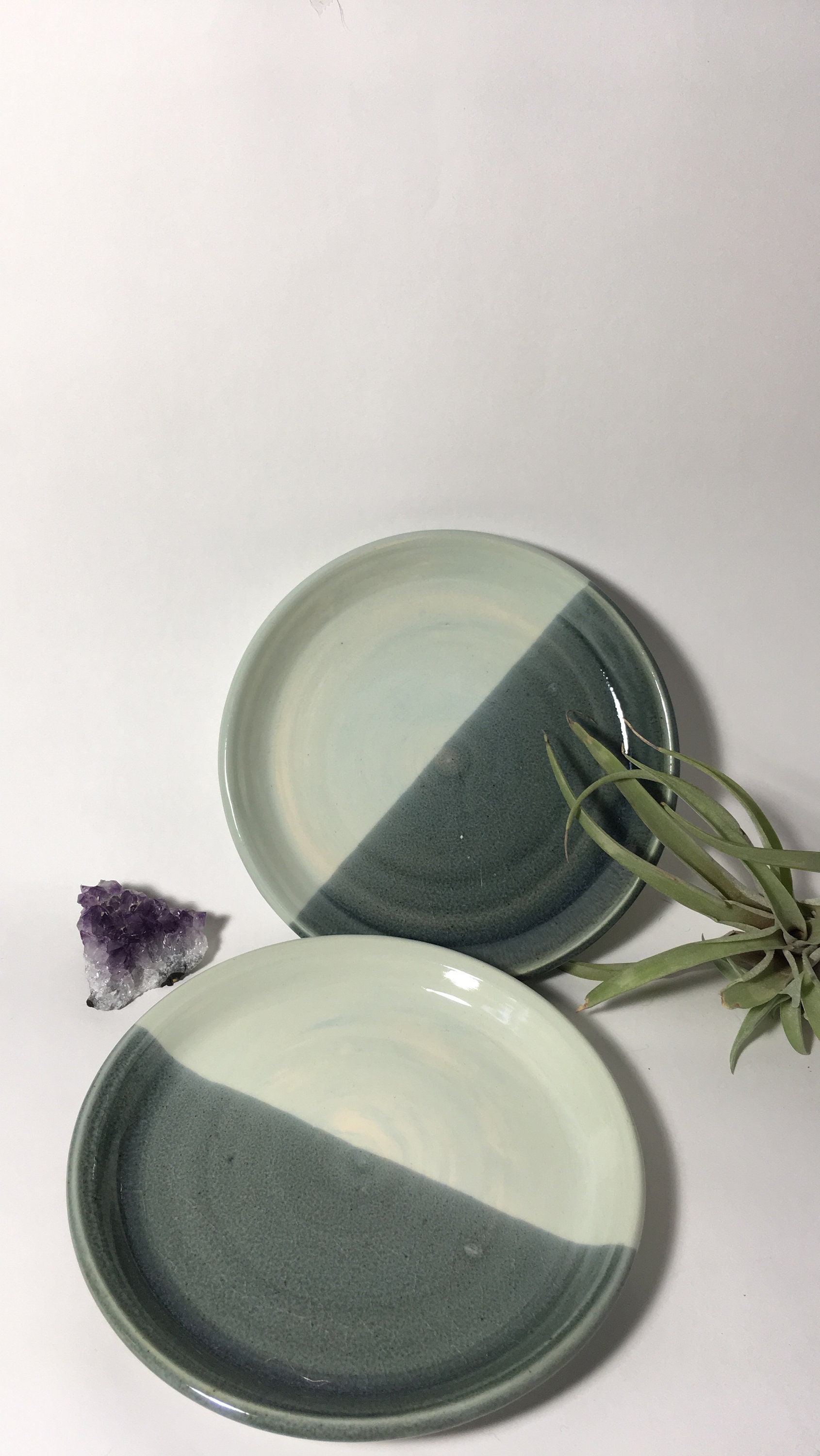 Details
Handmade singular plate. Marbled with blue and white clay, half dipped in blue glaze on one side, and left clear on the opposite. Approximately 7" in diameter. Suitable for microwave and dishwasher use.
Frequently Asked Questions
Care instructions
Everything in my shop is dishwasher, microwave, and food safe unless otherwise stated in the description.
What happens if your order arrives broken?
I will gladly exchange your broken piece for a new one. Please allow 2-3 weeks for manufacturing time before shipment. Exchanges will only be allowed if a picture documenting the break is sent to my email within three days after being delivered. ( stephaniewashburnart@gmail.com )
Custom and personalized orders
Please contact me with a general idea of what you'd like. I have the right to refuse custom order requests based upon subject matter, size, and time of year.